Flirty, Sassy, Cool...
Is your face ready for spring? If not then it may be time to teach those makeup brushes some new tricks. On Friday April 27th from 6-8pm The Beauty Parlor will be teaching our special spring fling group makeup class.  We will spend two hours demoing a new spring look that can be worn all together or used to mix up your normal makeup routine. We will give you our professional advise on what...
1 tag
1 tag
3 tags
2 tags
3 tags
Watch
Meet our sweet 16 
16 fun facts about our sweet 16: part 2
As we finish up "guess the makeup line: fun facts", please don't forget to look at our post explaining all about our blush madness contest and how you can win a free makeup lesson at The Beauty Parlor!  Now please meet our other 8 makeup lines: 9. This diverse pro line not only makes beauty makeup but is also famous for their special effects makeup. 10.  This brand started as...
16 fun facts about our sweet 16: part 1
We thought it would be fun to tell you a little bit about the 16 blushes we will be reviewing.  Here are the first eight.  Feel free to guess which blush is which. 1. The creator of this makeup line is doing so well he bought his own island.  2. This line likes to do their part to stay green, by giving their customers a free lipstick every time they bring back six empty makeup containers.  3....
4 tags
4 tags
1 tag
I never cared about fashion week until now! →
Who will be the sweet 16?
We are all a glow about our March madness blush bracket at The Beauty Parlor.  We will be pitting 16 powder blushes against each other to find out who is the prettiest of them all.  Here is a list of 32 possible candidates. Which 16 would you like to see us review?  1. NARS 2. MAC 3. YSL 4. Make up for ever 5. La Femme 6.  Cargo 7. Benefit 8. CoverFx 9. Kevyn Aucoin 10. Smashbox 11....
4 tags
2 tags
3 tags
3 tags
3 tags
5 tags
4 tags
3 tags
Ashley's interview on the beauty of being a makeup...
Ashley was recently interviewed on her experiences being a makeup artist by a media company she works for. Read this article to learn Ashley's philosophy on beauty.  Ashley Vest works her magic in the SolidLine Media studio. Here at SolidLine Media, we like to bring out the best in our talent. We shoot all kinds of videos – corporate video productions, promotional video productions,...
Win a free makeup class!
Hello Beautiful! Would you like to win a free makeup class from The Beauty Parlor? All you have to do is get your friends to like our page.  The person who gets the most people to like our Facebook fan page by the end of March will win one free makeup class for themselves or to give away to a loved one. (you will be able to pick from any of our 10 group classes)  Make sure to tell your friends to...
A Minimalist Packs for Vacation
Everyone knows I'm a minimalist. Been that way for longer than I can remember! When it comes to packing for a trip, I pack the bare minimum of dresses, shoes (no fewer than 4, though!), and makeup. As a regular traveler, I know the importance of saving room by packing lightly, but making sure that you've got all of the necessities so you can avoid getting pricey replacements in an...
Halloween Party Makeeup
Greetings! Happy Halloween! At the Beauty Parlor our mission is to help everyone enhance their unique beauty…even monsters! Which is why we decided to beautify classic monsters and give you some fun ideas for your Halloween costume this year. BeautyParlorChicago.com Chicago Brdal Makeup & Makeup Classes Hire Beauty Parlor Chicago Artists Ashley & Ann Marie (pictured below) to do...
Bridal makeup ideas, coupon deals, and celebrities...
The key word for artist at The Beauty Parlor for September was BUSY!   The ladies had a great success with their first ever group coupon with you swoop. They offered a deal on the ever-popular "Natural Beauty" class. While many of the women who grab the deal have already redeemed it the artist are looking forward to seeing the rest of the swooper in their class soon.    September has...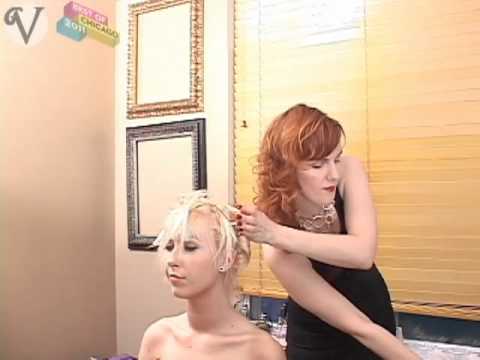 Parlor Gossip
Mums the word!  Gossip coming soon! :)